LIVE PLANNING ON 16TH OF DECEMBER 9:30 EST. (BONUS AND RESOURCES INCLUDED)
YOUR YEAR OF ABUNDANCE STARTS LONG BEFORE JANUARY↓ Planning now can secure the goals you desire  – SIGN UP NOW ↓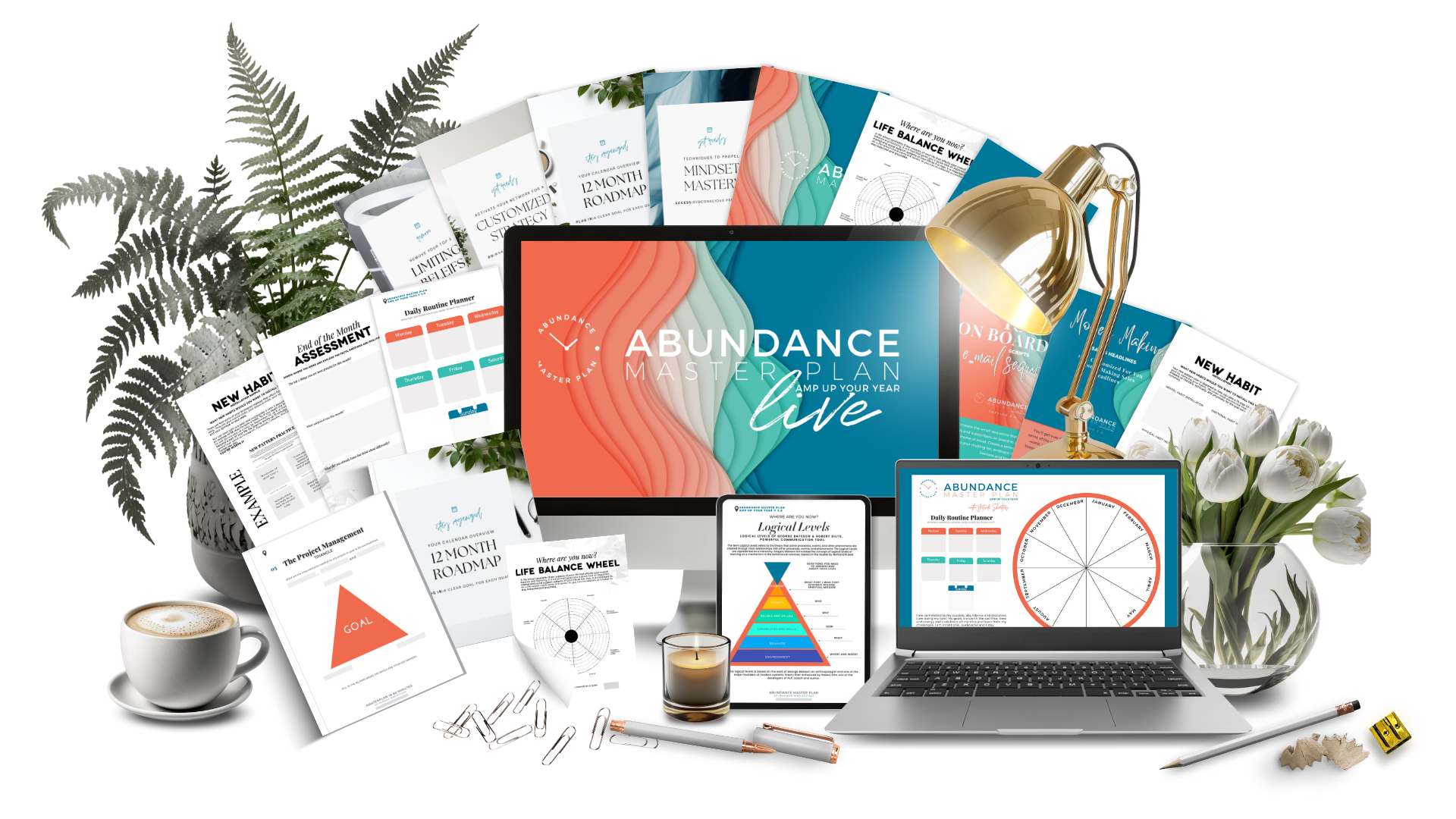 the abundance masterplan annual WORKSHOP (year 9)

Transform Your Entrepreneurial Vision into a Year of Success. Plan for this New Year, your way.
Shift from reactive business moves to proactive growth strategies. Stop juggling uncertainties and start each year with a clear, actionable plan
Discover how to break free from the cycle of inconsistent progress with the AMPUPYOURYEAR workshop. Utilize proven strategies, tools, and methods that I've personally employed to transform entrepreneurial journeys from uncertainty to a year of focused, high-impact success. Learn the secrets that have helped numerous entrepreneurs plan and execute their vision, leading to substantial growth and achievement in just one year
Constantly feeling unprepared at the start of each year
Struggling to meet your entrepreneurial goals
Despite trying every new trend in business and personal development
Ovewhelmed from all the new techniques and strategies the gurus share?
All these lead to analysis paralysis. You're an ambitious entrepreneur ready to accomplish big goals. But every year you struggle to follow through due to all this overwhelm and lack of clarity. You want this year to be different.


Now, you're seeking a more effective approach to plan your year, elevate your brand, and achieve breakthrough success! It's time to create your own algorithm.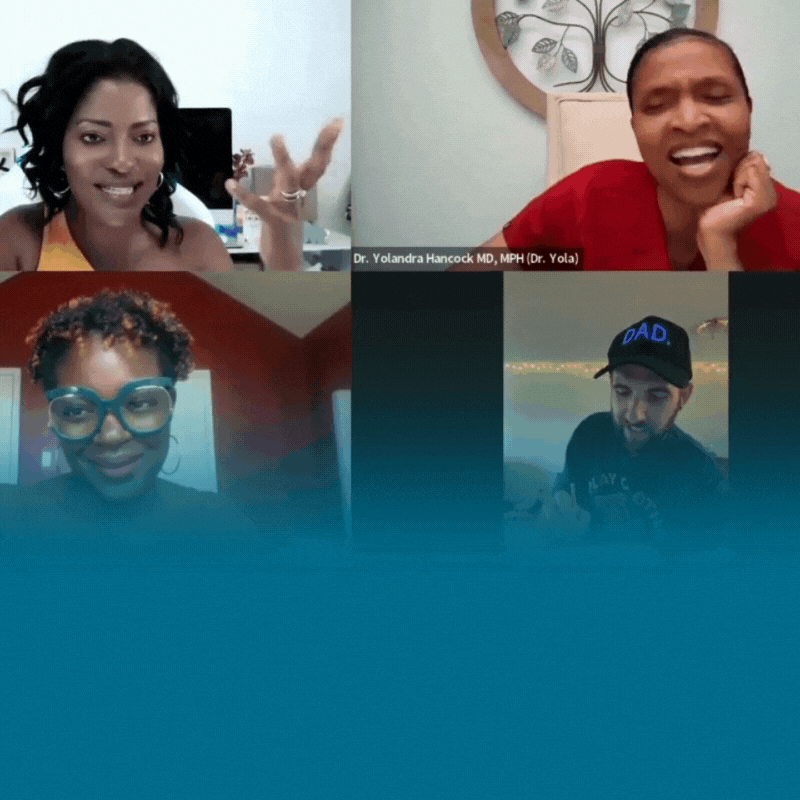 You start each year with the best intentions – big dreams and long goal lists. The motivation is there initially, but it quickly fades when reality hits. Kids school drop offs, feeding the family, getting from one place to another, then the few hours left you don't have the bandwidth, not enough direction. You lose momentum and end up falling short yet again.
The constant cycle of failure to achieve your goals is frustrating! You want to experience real breakthroughs and create an abundant life and business that is impactful and profitable. But the challenge of focusing on the right things and effective planning holds you back.
…it gave me the structure I need to build my business"
"This session gave me the foundation and structure I need to build my vision. I now have personal, life and business goals that I am confident about. Thank you for showing up for us Entrepreneurs and delivering what we needed."
Dr. Yolandra Hancock
Pediatrician. Social Health Advocate, Entrepreneur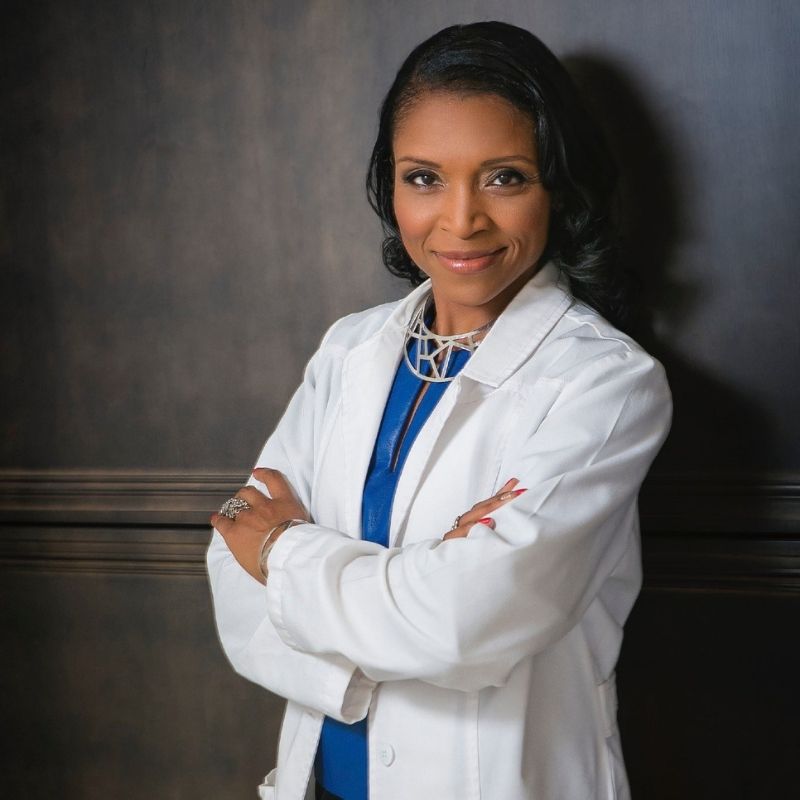 I UNDERSTAND
What if you could transform your annual planning from a daunting task into an empowering journey, using innovative strategies to not only set but achieve your entrepreneurial goals?
Imagine a process where your vision for the year aligns seamlessly with actionable plans, leading to consistent, remarkable growth in your business and personal brand.
Turn chaos into clarity, get excited about your intrinsic and extrinsic goals and approach them with confidence in the New Year! As a certified NLP master practitioner/life coach with over 20 years experience, I've guided hundreds of purpose-driven entrepreneurs to stop wishing and start accomplishing their biggest goals from launching bestselling books to securing paid speaking gigs, to being a more engaged and patience spouse. My clients achieve more in one year planning with me than the previous years on their own. You'll step into the New Year with abundance and confidence, ready to accomplish those goals
WELCOME TO THE ABUNDANCE MASTERPLAN LIVE!
Discover the Power of Purpose-Driven Planning with AMPUPYOURYEAR – A Bespoke New Year Planning Experience for Women Entrepreneurs.

Walk away with a complete abundance master plan customized to you, including: mindset resets, habit installation, and an actionable quarterly plan. You'll have the tools, clarity, and confidence to make this year your best year yet!
How would you like to be a part of the elite 9% that follows through on their New Year resolutions?

After taking this session, you will be able to reconnect with your vision, have radical clarity on your intrinsic and extrinsic goals for the coming year and how you want to accomplish them.
You'll understand the simplicity in goal setting and how to activate your network and resources for your success. I created with session specifically for the busy, overwhelmed entrepreneur who dreams of becoming a confident, goal crushing leader. A leader who is purposeful, impactful and profitable.
Imagine drastically reducing the power of procrastination and distractions in your life so you tap into the confidence already in you, with REAL solutions that get results.
I have the honor of experiencing this journey with you.  It's simpler than we think. We just have to get 3 things right: Your Mind, Your Habits and Your Plan.

MENTAL CLARITY
Experience a complete mental reset and gain absolute clarity on your core goals, values, and ideal future. No more confusion or self-doubt holding you back.
UNSTOPPABLE DRIVE
Ignite an unstoppable inner drive by getting crystal clear on your deepest motivations. Your renewed purpose will fuel consistent action.
DAILY MASTERY
Eliminate guesswork from your daily routine. Receive guidance on key daily tasks, seamlessly integrating them into your schedule for a sense of progress and achievement.
LASER SPECIFIC STRATEGY
Tailored Action Plans: Break down daunting goals into manageable steps. Craft a plan that aligns with your unique strengths and energy, turning ambition into reality
PROFIT MASTERY
Exact profit plan projections and action steps for financial security and freedom. Master the money side of your goals.
CONFIDENT MINDSET
Learn the technique to cultivate an unshakeable confidence and abundance mindset to power through challenges and distractions.
VISION REVIVED
Reignite Your Dreams: Unravel the science behind your aspirations. Clear the fog from your vision, allowing you to dream bigger and bolder, with a newfound understanding of what's truly possible.
HOUR ONE
How to Reflect and Assess Your Past Year & Identify Your Success Formula
…so that you can understand what worked, what didn't, and how to leverage these insights for a more successful year ahead.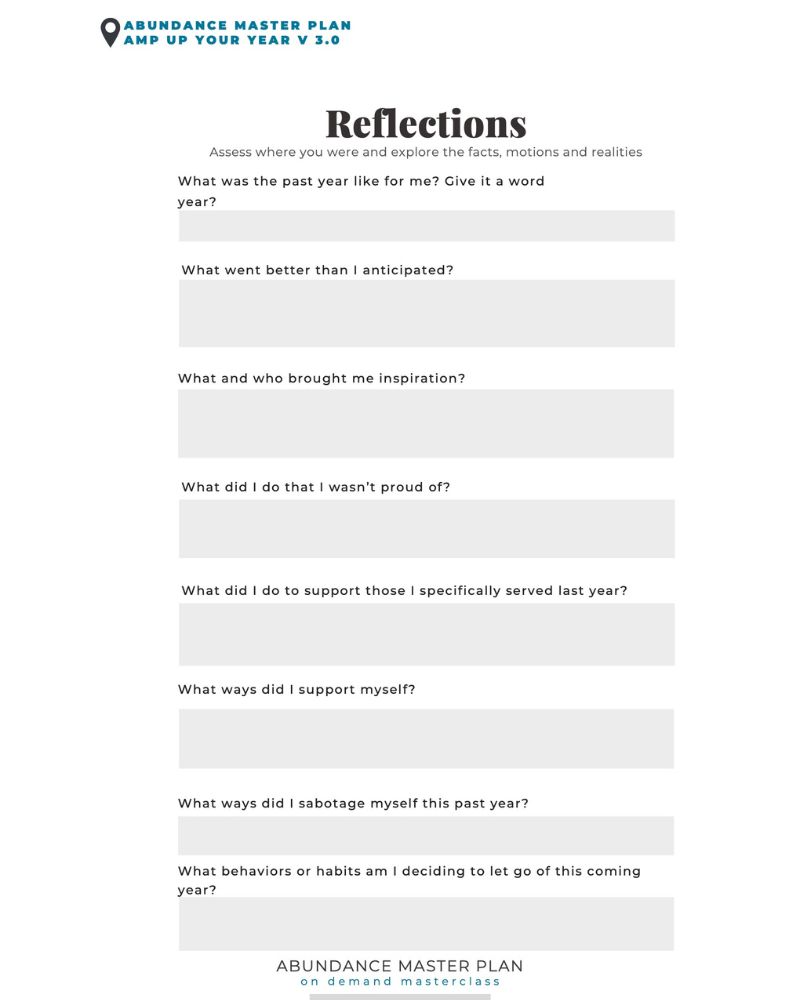 

Emotional assessment



Review past achievements



Review last years goals



Life Wheel Check in



The Logical levels of Communication (NLP)
HOUR TWO
Identifying and Setting Strategic Goals That Excite & Challenge You
…without feeling overwhelmed. Learn how to prioritize and focus on goals that align with your personal and professional aspirations, ensuring a sense of achievement and progress.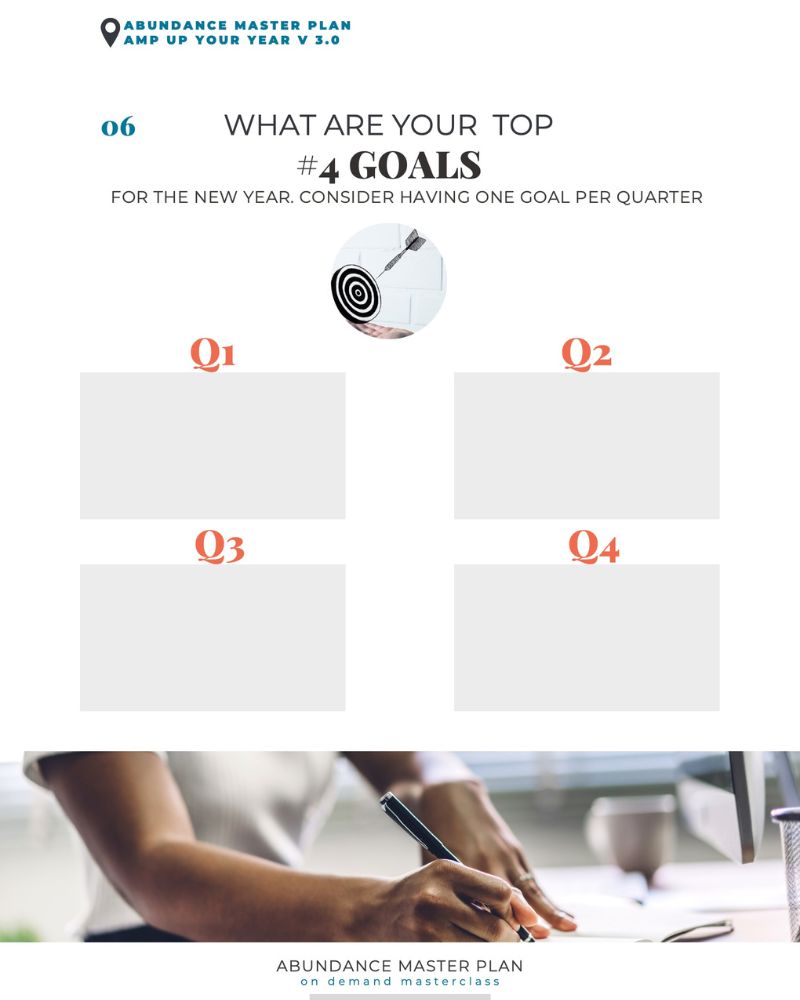 

Write out your top 3-4 quality goals



Test and stretch the feasibility of those goals



Identify and uninstall a core limiting belief in the way of your goals



Learn advanced, transformative goal planning concepts
HOUR THREE
Mapping Out Your Action Plan and Follow-Through Techniques
…in a way that is manageable and motivating. Discover how to create a practical, step-by-step plan that incorporates neuroscience and NLP to keep you engaged and on track throughout the year.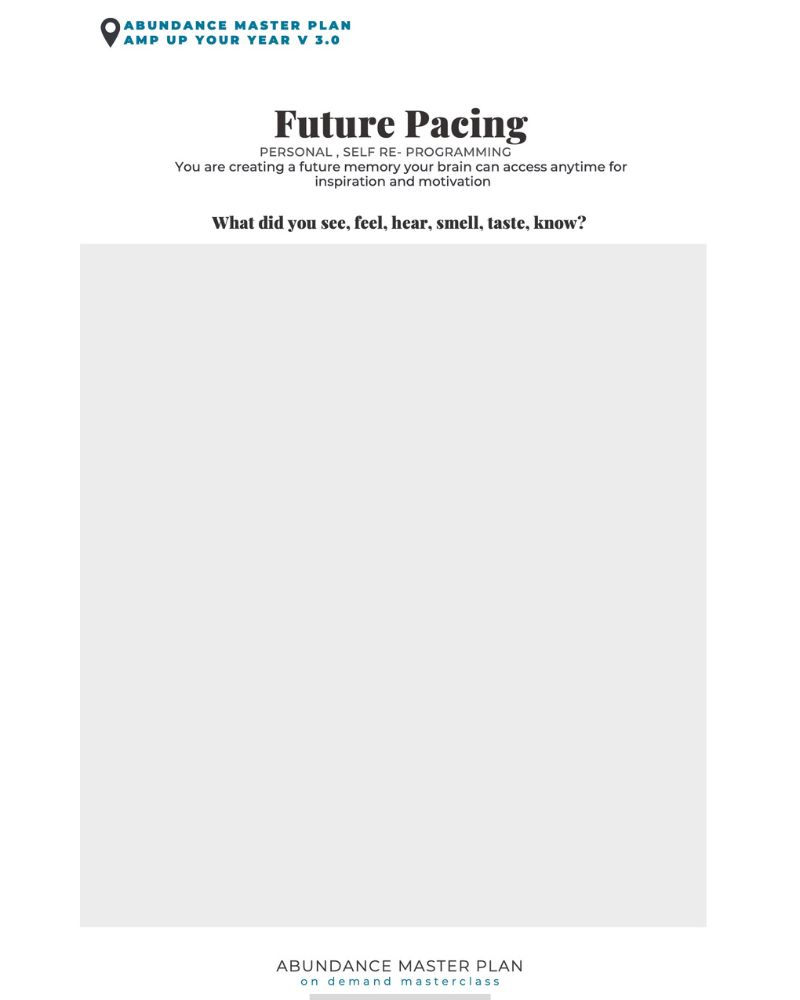 

Expell your brain content and sort all goals for the year



Map out an actionable outline for Q1



Calculate a confident profit plan



Identify and activate a new; goal supporting habit



Develop your own personal agreement letter and sign it



Create future memories to activate your subconscious
Start attracting more, without feeling overwhelmed. Enjoy success that's long lasting and expansive. Reserve your spot for the Abundance Master Plan Live today!
Will you show up differently if you know success is your only option?
I'm all about goals and results that are meaningful, that feel great and look beautiful too of course! 
So I took a moment to write out what exactly has gotten my clients and I, consistent results (like launching a book, booking a few paid speaking gigs, getting featured in major media outlets,  connecting to people who literally transform your life, easily attracting new clients and friendships, developing a multi-million dollar personal brand plan and more) then I simplified it for you. It's easier than we think it is.  I am excited to be your guide through your own plan.
With over 20+ years of supporting purpose-led Entrepreneurs in accomplishing incredible yearly goals, NLP Master Coach and Brain-centric instructional design certified, this means I understand how the sub-conscious and the brain learns and I share these techniques accordingly. I am certain I can support you in having a personal and professional year that is successful and fulfilling.
"I know what the people I serve want from me in the coming year."
"It's been so cool to literally plan with people from all over the world… It's easy to feel like you're slipping behind or that you haven't done enough but being in a space with purposeful people who want to do it their way, it fills my cup up a little bit more. Being able to answer the question of "what do those I serve want from me in the coming year?"… I appreciate all the golden nuggets." 
SKY STACEY

Creative Entrepreneur, Girl Dad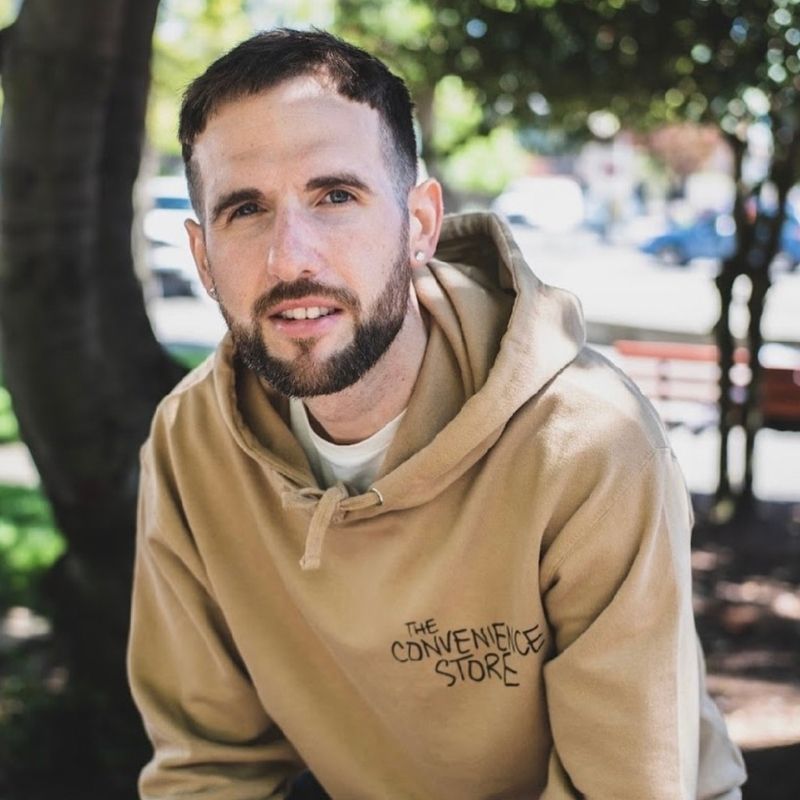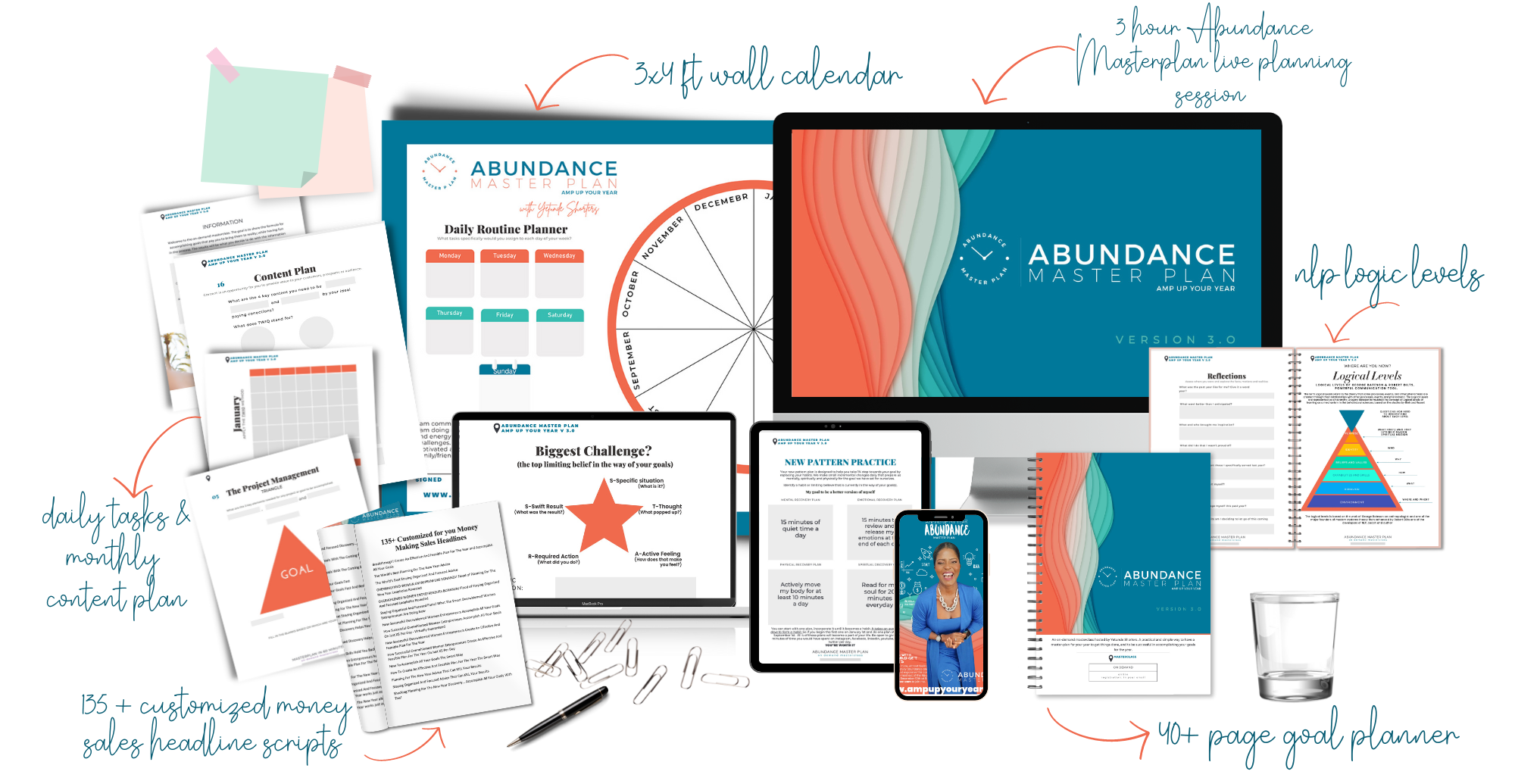 It's time to AMP UP your year with the  Abundance Master Plan Live!
 If an abundant, purposeful and profitable year is what you're seeking, you don't want to miss this event. Experience a goal planning process that teaches you how to accomplish 80%-100% of your yearly goals with strategies designed to secure a personal and professional year that is successful and fulfilling. You'll learn how to activate your intrinsic confidence, draw out your desired goals and easily attract your premium clients, based on who you are, with a rock solid profit plan you can bank on.
Reserve your spot today!
Your goal setting journey before the training:


Overwhelmed by your list of goals and how to move forward



Stressed by how many things you need to get done for one goal



Feeling defeated by the mountain of systems and stuctures to set up



Profit plan estimates with no clear strategy and resource access



Procrastinating one more time and having a reason that makes sense



Self sabotaging, confused, bitter and frustrated and you can't figure out what the real issues blocking your next level are
Your goal setting results after the training


Realizing the simplicity of accomplishing your goals



Radical Clarity® on exactly what to do and how to get it done



A customized structure and foundation to take consistent action



Clearly defined profit plan with your content and action steps



Recognize what's been distracting/slowing you down and how to drastically reduce procrastination



A deeper understanding of yourself, your limiting beliefs and how to change your habits for your ultimate success and joy
You'll step into the New Year with abundance and confidence, ready to accomplish those goals. Don't get overwhelmed with all the steps any more… with the Abundance Master Plan Live, you'll walk away with simple, effective, and understandable strategies for success. Manage your time and business, no matter what life throws at you. This New Year, keep dreaming those big dreams, but make this year different and take action on those dreams.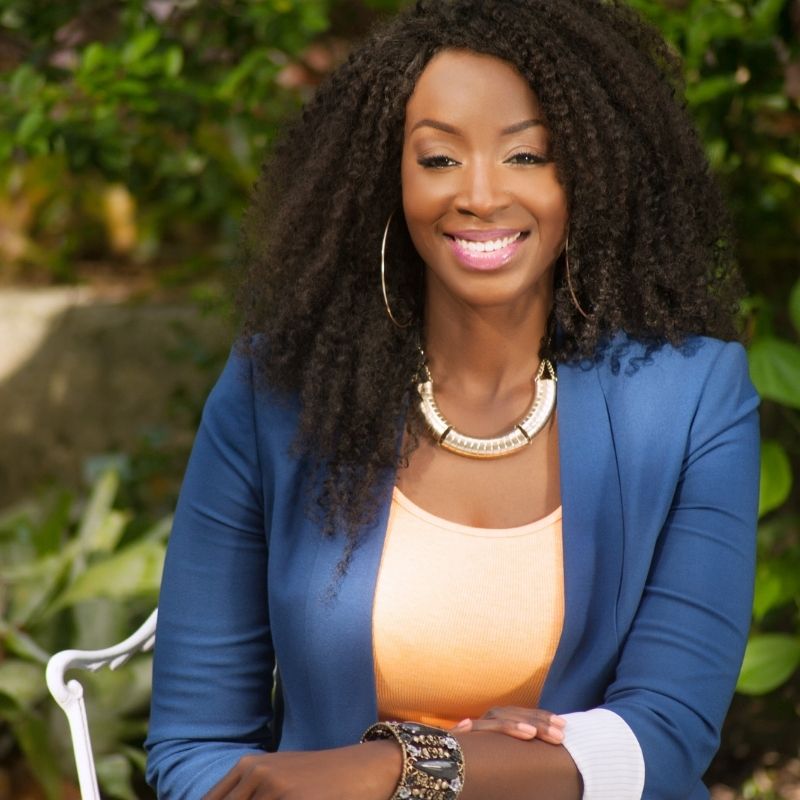 "focus and move closely towards those goals and vision."
The process is amazing…it helps you to really focus and move more closely towards those goals and vision and more importantly, your purpose in life. it's definitely worth it.
Eva Toby
TV Host/Speaker/Bestselling Author
Limited Time Bonus Offers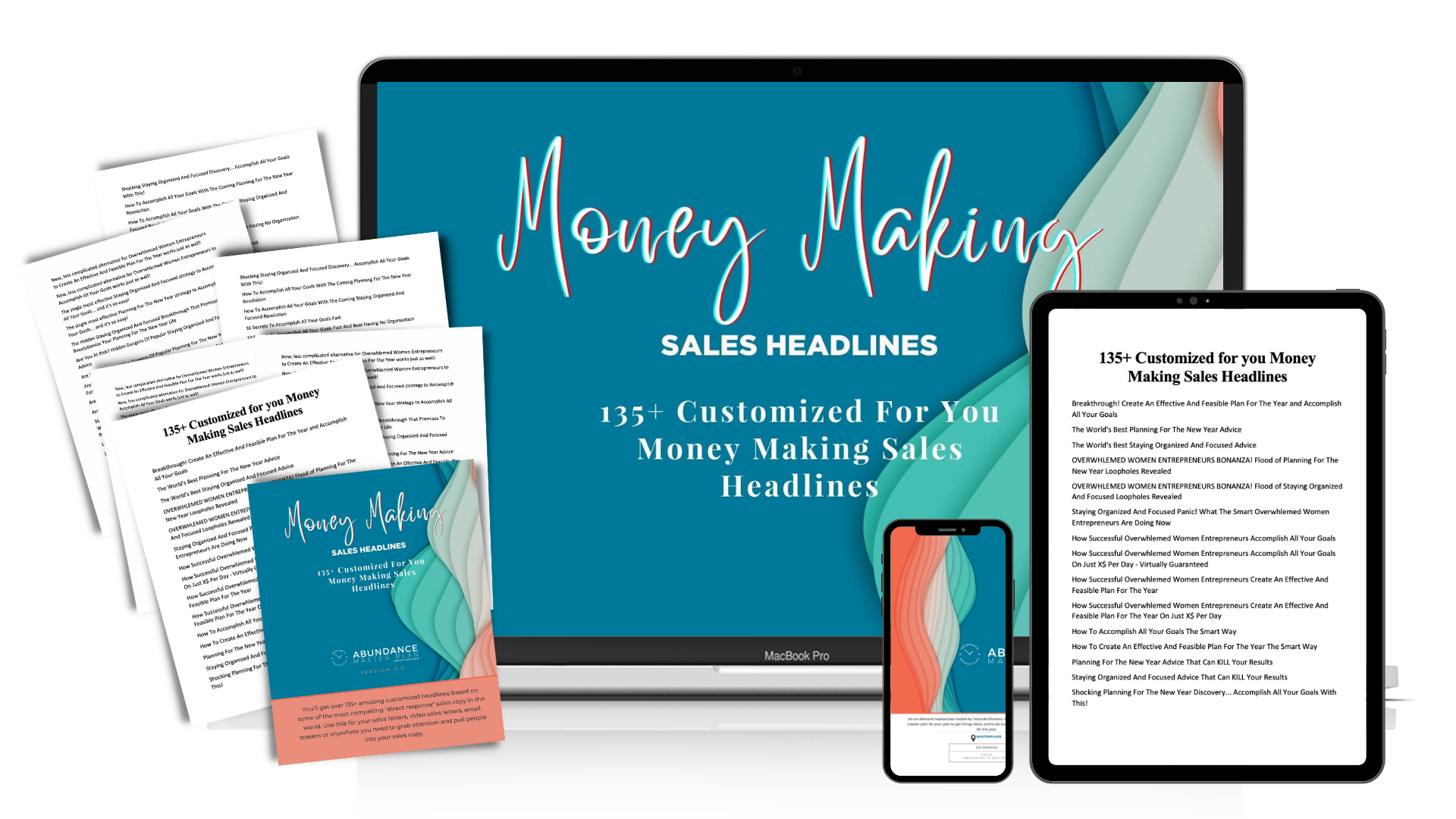 Money Making Sales Headline Scripts
No more stressing about your subject line emails, blog or next article titles. You'll get over 135+ compelling headlines customized specifically to your offers, client interests and your solutions. Amazing headlines based on some of the most compelling "direct response" sales copy in the world. Use these to grab attention and pull people into your sales copy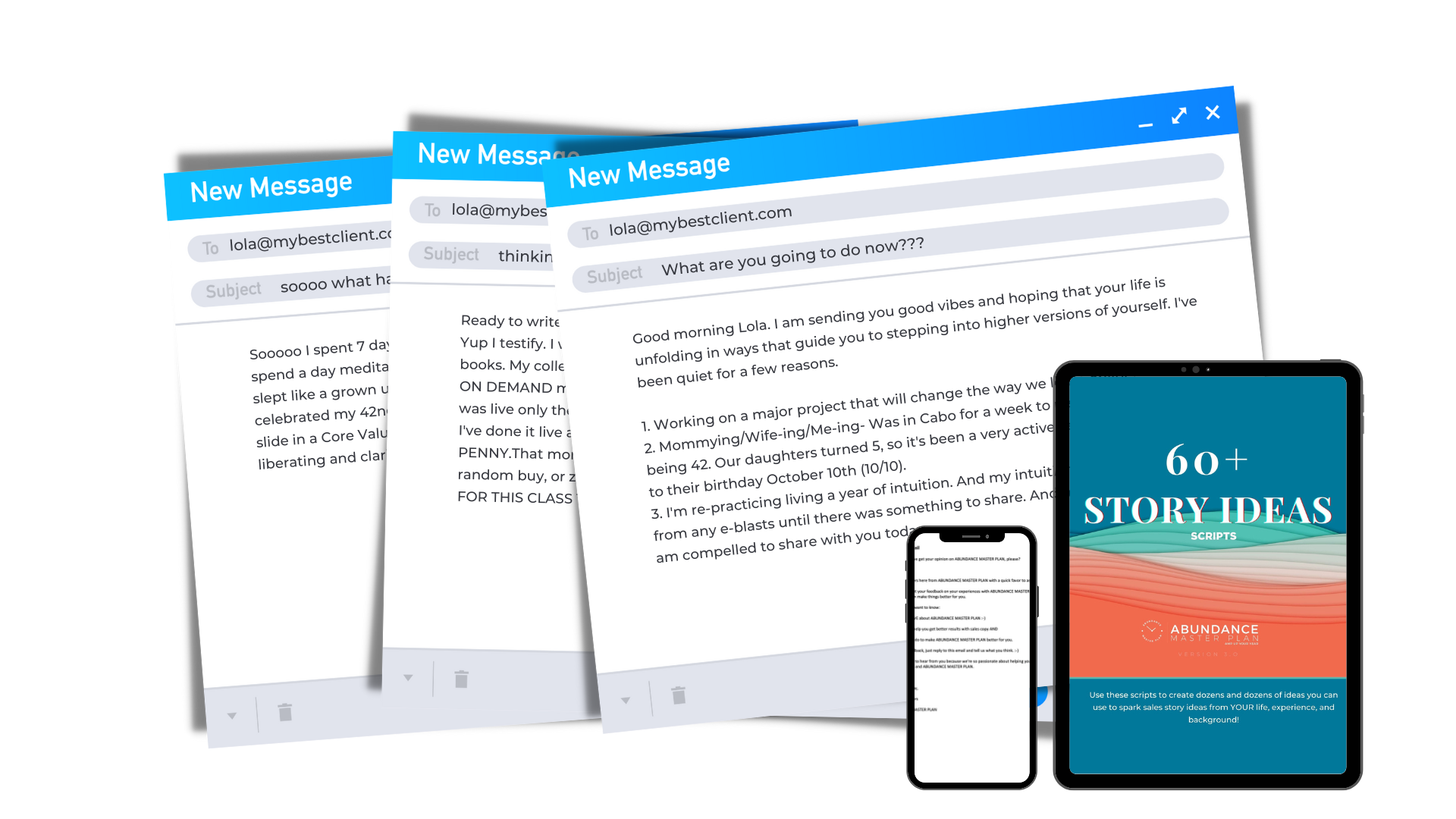 60+ personally customized for you, Story Ideas to Engage Your Ideal Clients
End the cricket cycle of not communicating with your list and community. Get 60+ personalized
story ideals to spark sales, story conversations from YOUR life, experience, and background. You get 60+ story conversations to educate, entertain and engage your connections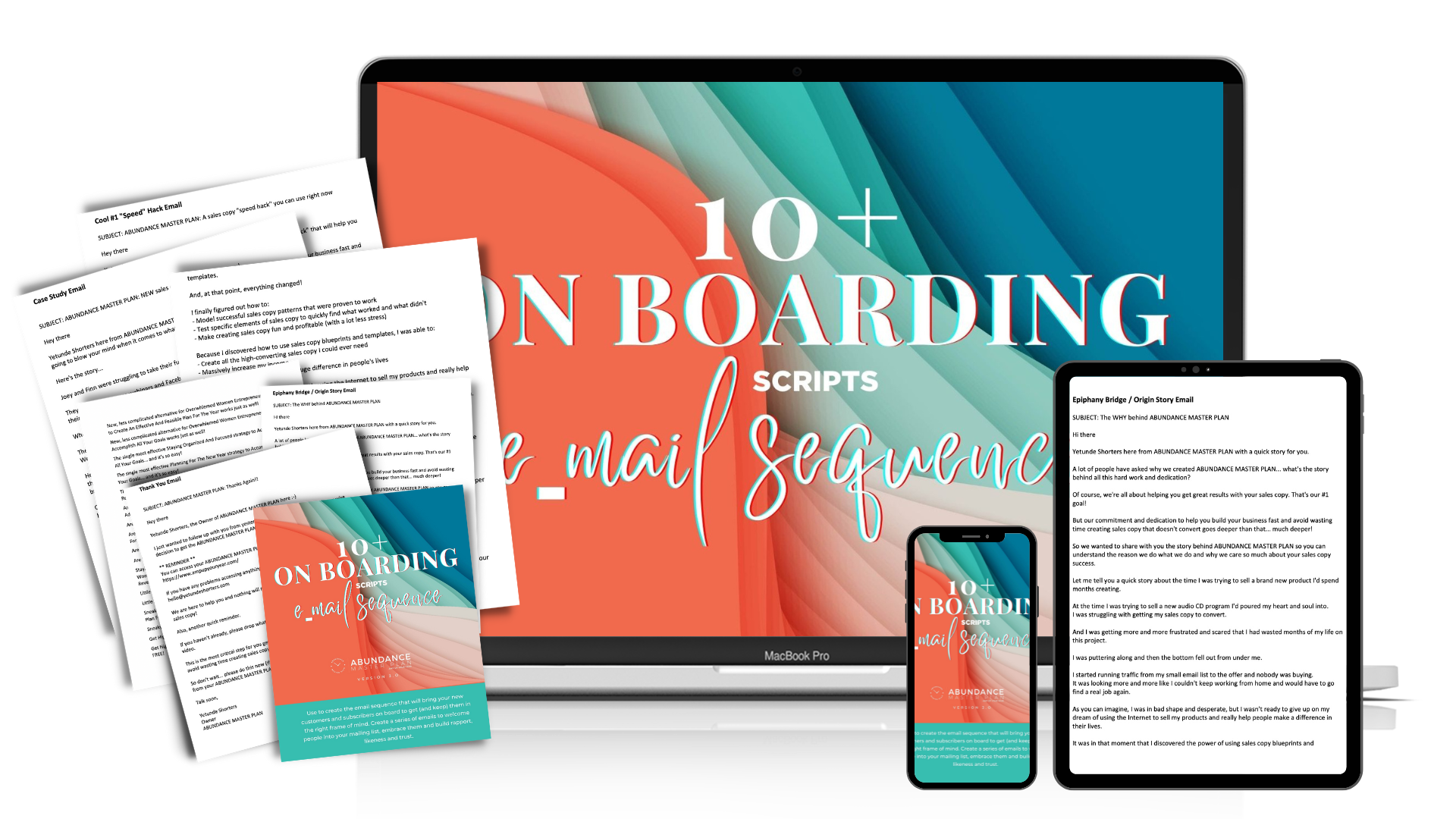 10+ done-for-you- customizedon-boarding email sequence scripts
No more struggling to write your email sequences to get your list building going? We create the email sequence that will bring your new customers and subscribers on board to get (and keep) them in the right frame of mind. Get a series of emails to welcome people into your mailing list, embrace them and build rapport, likeness and trust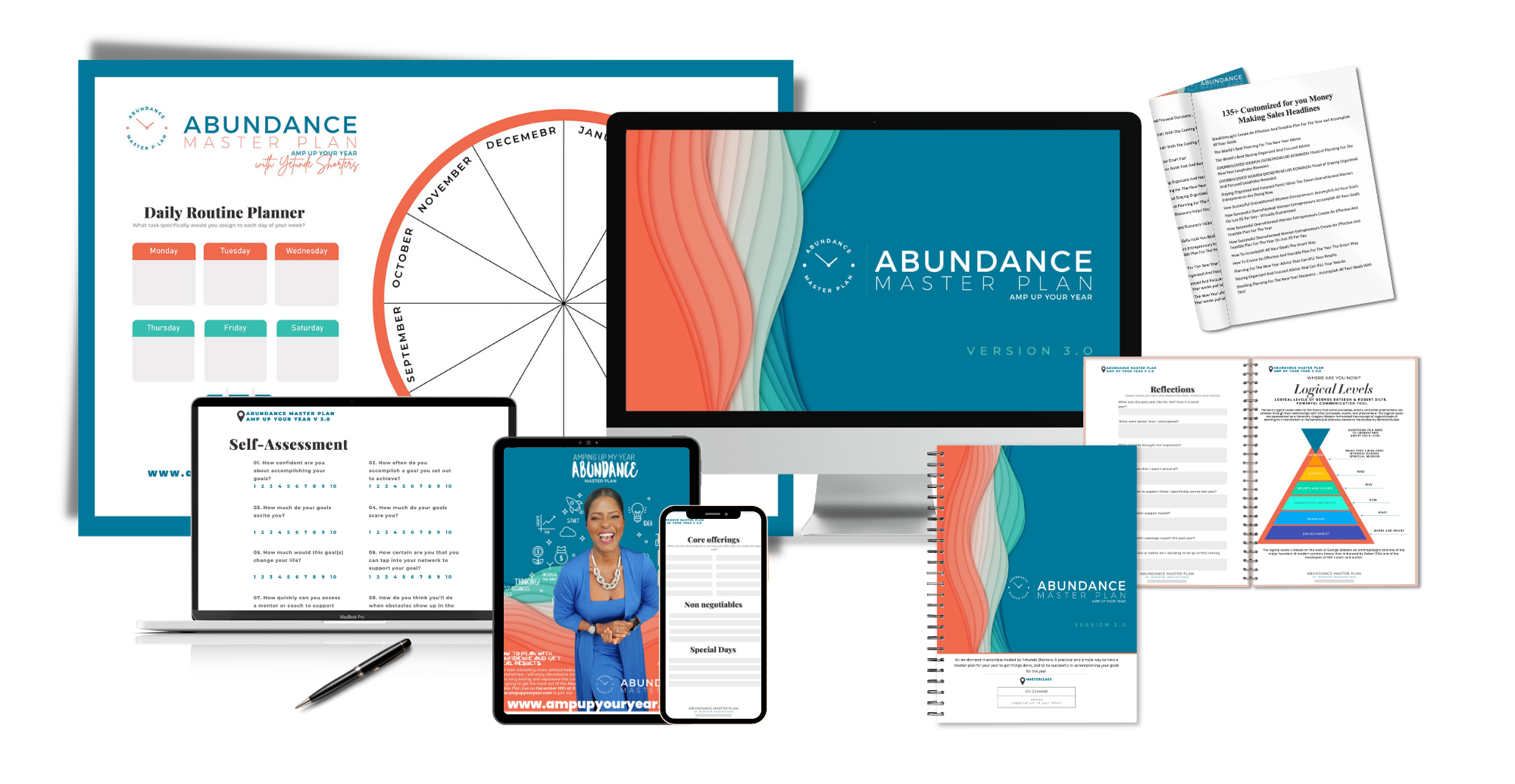 Tick-tock, entrepreneurs! Let's turn those hours into superpowers. No more time-wasting in 2024.
First, we'll reflect and assess:- dive deep into your past year's journey, understanding successes and learning from challenges. Then we'll get into goal setting and strategy:- identify key goals and strategize actionable steps to achieve them, and finally, we'll have an actionable planning session:- Map out your year with practical, follow-through techniques, ensuring your plans turn into reality.


Attend Live



Access to 40-page workbook



3ft x 4ft AMP wall calendar (PDF)



30-days replay access



Customized Money Making Sales Headlines Scripts


Live & 90 days access to replay



Access to 40-page workbook



3ft x 4ft AMP wall calendar (PDF)



Customized Money Making Sales Headlines Scripts



60+ personally customized for you, story Ideas to Engage Your Ideal Clients


Live & 365 days access to replay



Access to 40-page workbook



3ft x 4ft AMP wall calendar (PDF)



Customized Money Making Sales Headlines Scripts



60+ Story ideas to engage your ideal clients



10+ done-for-you- customized on-boarding email sequence scripts



90-days Purpose Coaching Planner & Journal ($39 value)
Satisfaction Guarantee
The methods I use are tried and tested by some of our worlds top leaders and they require you; to be activated. If after 30 days you followed the techniques and you do not experience any upgrades and up levels, I'll offer you a 30-minutes clarity session complimentary. Due to the time and intensity of these live sessions, I do not offer refunds after 24 hours of signing up for the Abundance Master Plan. The live process takes an incredible amount of effort, thoughts and process and I expect you to come fully prepared to do the work required for your success. I am firm on my refund policy.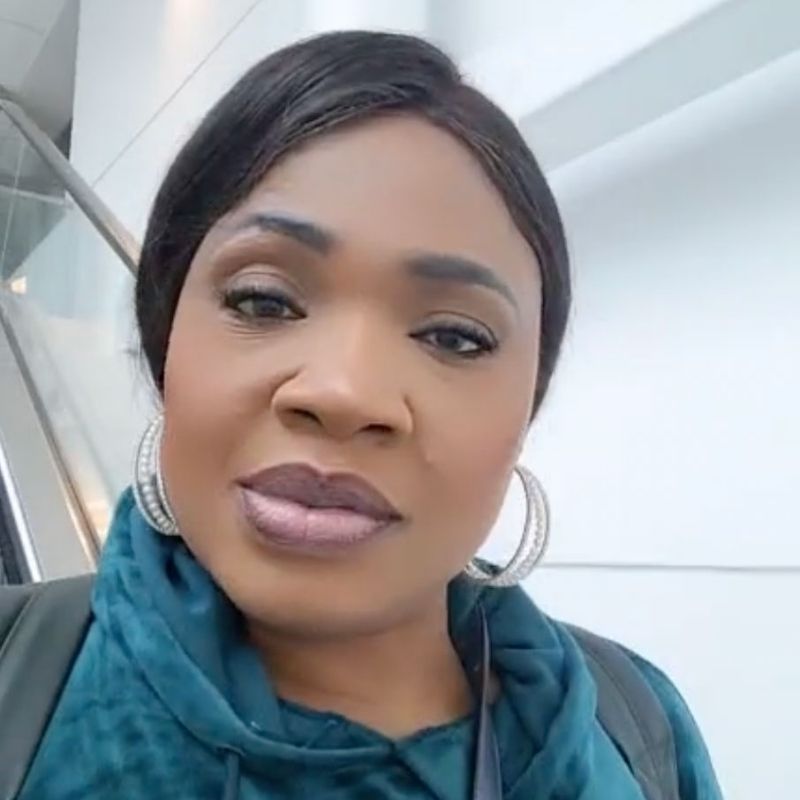 "Wow! a mind blowing session."
"wow this has been a mind blowing session. Realizing that it's all not that difficult, that I deserve the plan for myself. This session has helped me put what really matters into proper perspective. I will not be in the way of my own success again. I'm so grateful."
Isoken Ibie
Award- Winning Producer, Filmmaker, Storyteller,
In case we haven't met yet, I'm Yetunde Shorters…
PURPOSEFUL PERSONAL BRANDING COACH| WIFE|TWIN MOM| BONA-FIDE FOODIE. DR WHO AND MARVEL NERD!

I activate the confidence in leading women, and a few men to guide them in stepping into the next level of their purpose. Here, they express their intrinsic value, love and security in their ability to impact lives and earn profits confidently with that purpose.
I'm a 20+ years in the business, Award Winning International Publicist now Certified Life and Leadership Coach to C-suite Leaders and Women Entrepreneurs. My work focuses on guiding entrepreneurs to radical clarity® and sharing anything I learn that is in the way of that purpose being fulfilled. My team and I do this, so they can use it for impact, building a community that fits them and earn profits confidently. We use the power of their personal brand to do this.

FREQUENTLY ASKED QUESTIONS
Have a question?
Questions entrepreneurs ask before they sign up for the Abundance Master Plan Live.(FAQ).
What exactly in AMPUPYOURYEAR?
AMP UP YOUR YEAR is a transformative 3-hour virtual workshop designed specifically for ambitious women entrepreneurs. It combines the power of neuroscience, neuro-linguistic programming, and two decades of PR and branding expertise to help you plan your year in a way that aligns with your mind, habits, and business goals.

Who is this planning session for?
This session is for entrepreneurs with personal brands. new entrepreneurs, intermediate entrepreneurs and personalities who want to tap into a strategic way to plan that is simple to apply, fun to activate and puts you on the path to secure your yearly goals.

What makes this workshop different?
Unlike traditional planning sessions, AMP UP YOUR YEAR integrates cutting-edge neuroscience and neuro-linguistic programming techniques. This unique approach ensures that your planning process not only aligns with your business goals but also harmonizes with your mental and emotional well-being

What will I achieve by the end of the workshop?
By the end of our session, you'll have a clear, actionable plan for the year ahead. You'll gain insights into overcoming personal blocks, setting achievable goals, and implementing strategies for sustained success. Plus, you'll leave with a renewed sense of confidence and direction.

Is this a one-on-one session or a group session?
The Abundance Master Plan Session has 3 set ups:
A live virtual masterclass with no more than 50 people at a time. This session will take place live with Yetunde Shorters and your fellow purpose-preneurs via ZOOM.
A live in person one-on one. If you're in Miami or if I happen to be in your city and you'd like a live session. We will meet in person and have your session in person ( The price on this page does not apply to one-on-one sessions).
A live virtual in person one-on-one via skype or zoom. With this option, we will meet via skype or zoom and have your session. *same as above*
You can choose the option that best suits your needs, understanding all components of each option.
I don't live in the U.S.A, can I still secure a session?
Absolutely, I have had women and men from across the globe take the session via zoom. From The Caribbean, to Africa, Canada and Europe. The process is always done LIVE in person or virtually with you. We operate on EST.

What if I can't attend the live session?
No worries! We understand that schedules can be hectic. All registered participants will receive access to the workshop replay based on your investment level 30-days, 90-days or 365-days. So you can benefit from the session at a time that suits you best. It's a great reference tool when you feel overwhelmed and or when you'd like or re-visit your goals mid-year.

Is there any follow-up support after the workshop?
Absolutely! We host a mid-year 2-hour check-in to review your progress and make any necessary adjustments to your plan. This ongoing support ensures you stay on track and continue to thrive throughout the year.

Do you offer refunds?
Refunds are only valid for someone who books a time on the calendar and cancels within 24 hours. Due to the time and intensity of these live sessions, I do not offer refunds after 24 hours of signing up for the Abundance Master Plan Live. I advice you only to enroll in the session if you're sure you can give 3 hours of your day. The live process takes an incredible amount of effort, thoughts and process and I expect you to come fully prepared to do the work required for your success. I am firm on my refund policy.
"based on what I've learned here, I can achieve it."
"last year, I trimmed down my goals, just so I could get by….With this session I was able to come up with 4 clear goals that are amazing. Realizing if I stop, plan and execute on my plan based on what I've learned here, I can achieve it…This was amazing."
Chef Chad Cherry
Founder Bring Organics Back, Entrepreneur, Husband, Chef, Dad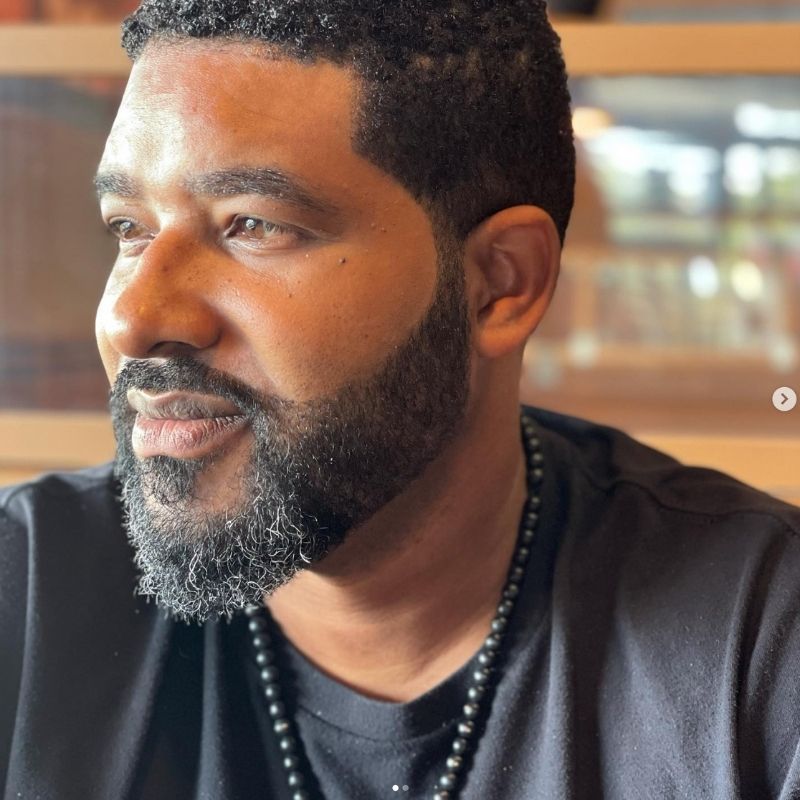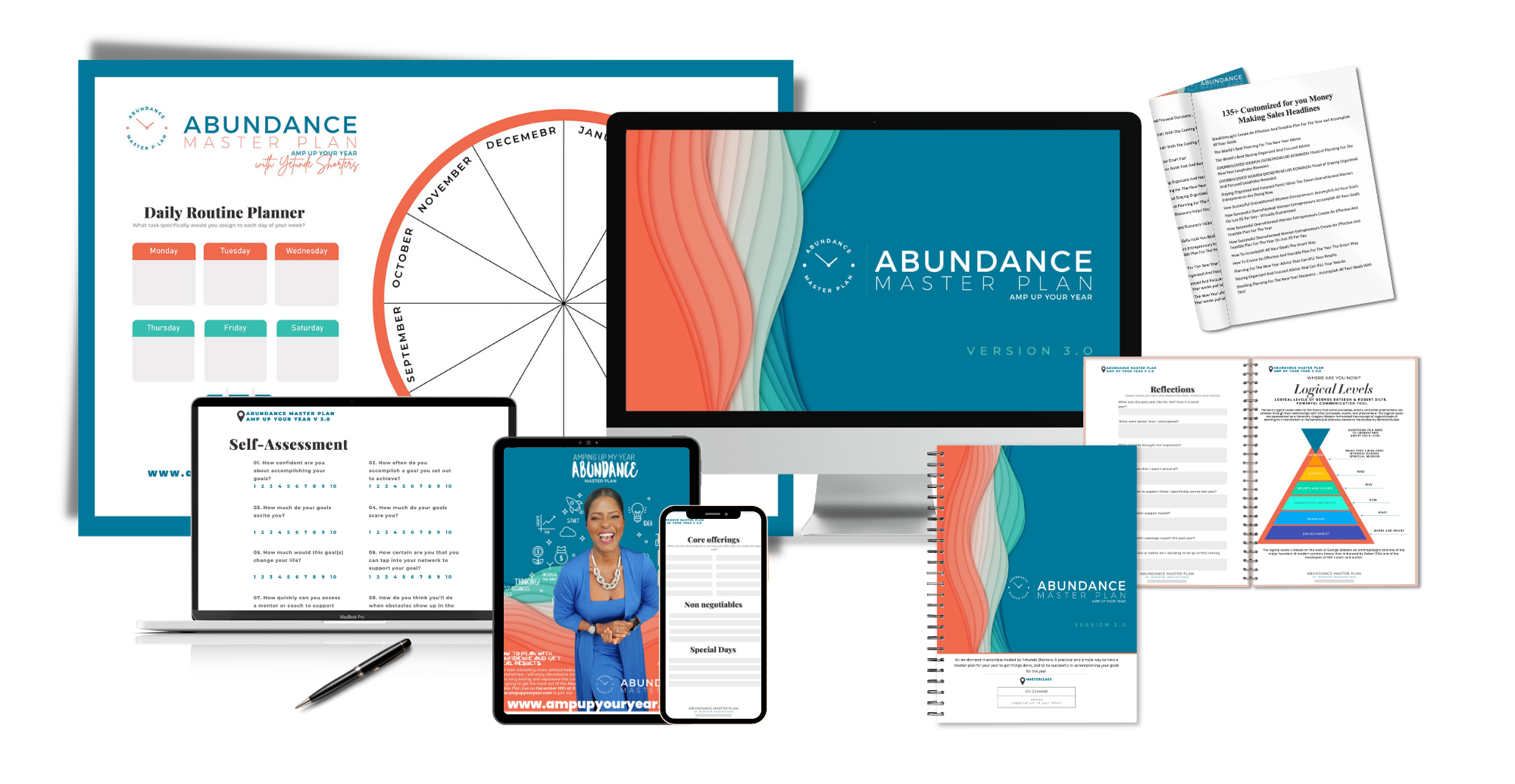 Transform your approach to goal setting, shatter limiting beliefs, and align your business strategy with your personal brand's essence. If an abundant, purposeful and profitable year is what you're seeking, you want to be at this workshop. Reserve your spot today!


Attend Live



Access to 40-page workbook



3ft x 4ft AMP wall calendar (PDF)



30-days replay access



Customized Money Making Sales Headlines Scripts


Live & 90 days access to replay



Access to 40-page workbook



3ft x 4ft AMP wall calendar (PDF)



Customized Money Making Sales Headlines Scripts



60+ personally customized for you, story Ideas to Engage Your Ideal Clients


Live & 365 days access to replay



Access to 40-page workbook



3ft x 4ft AMP wall calendar (PDF)



Customized Money Making Sales Headlines Scripts



60+ Story ideas to engage your ideal clients



10+ done-for-you- customized on-boarding email sequence scripts



90-days Purpose Coaching Planner & Journal ($39 value)